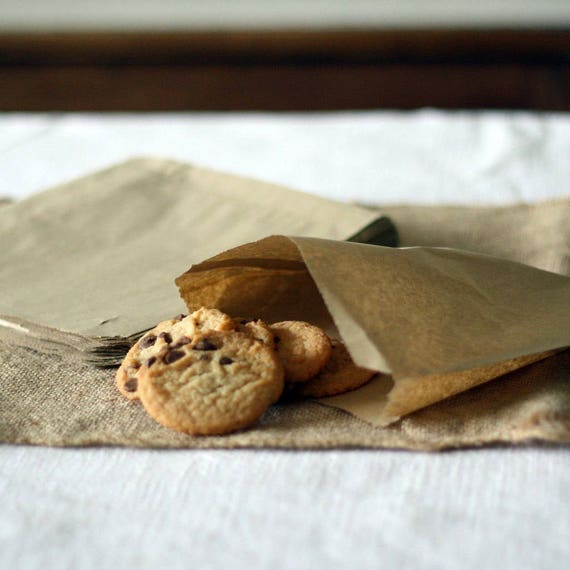 50 Food Safe Paper Bags Grease Resistant, Brown Sandwich Bags, Cookie Bags, Popcorn Bags, Candy Bags, Party Supplies 6 x 1 x 6
By Lemon Zest
Product Info
This Choice 6" x 1" x 8" sandwich / cookie bag is the environmentally friendly choice for your cookie or sandwich!
Made from natural kraft paper stock using an FDA approved chlorine-free manufacturing process and integrated soy blend eco-wax, this bag supports the green movement without sacrificing function!
Featuring excellent grease resistance, this bag is perfect for serving buttery cookies, soft pretzels, sandwiches and more! Its wide opening allows you to quikcly and easily slide in your treats.
The unbleached paper reduces wood fiber waste by 21% compared to a similar bleached paper product.
Overall Dimensions:
Width: 6"
Gusset: 1" 50 bags
Length: 6"