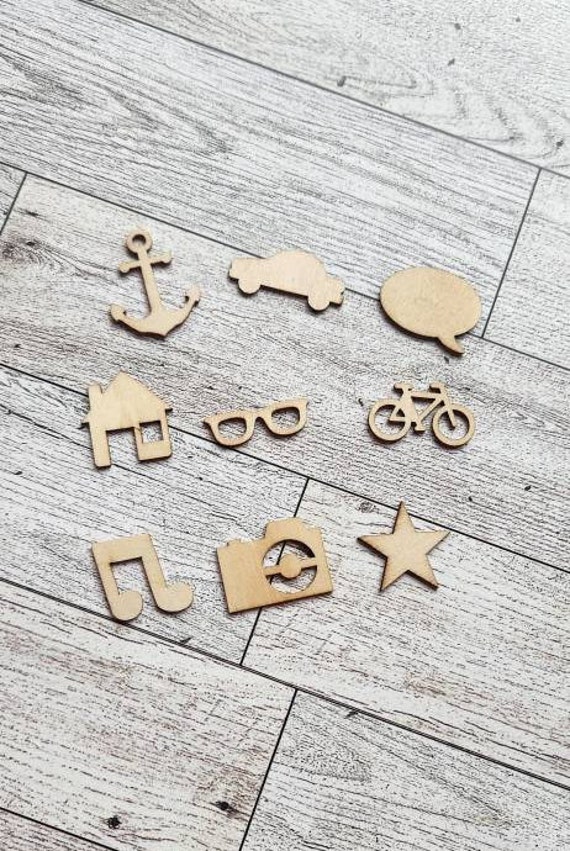 Natural Wood Blanks, 45 pieces, wood cabochons, House, Camera, Bicycle, Car, Laser Cut, Wooden Shapes paintable, die cuts
By Spiral Sage
Product Info
laser cut flat back wooden cabochons
You can stain, paint, or dye them, or keep the natural wood look!
They can also be used in other crafting projects like scrapbooking, trinkets, and so much more.
5 of each design
total of 45 pieces
camera 1 1/4"x1"
house 1"x 1"
music note 1"x1"
car 1 3/8"x3/4"
star 1"x1"
anchor 1 1/8"x1 1/4"
conversation 1 1/8"x3/4"
bicycle 1 1/4"x3/4"
glasses 1 1/4"x1/2"
Each piece is 1/8" thick (about 3mm)
color may vary slightly due to natural variations in the wood.