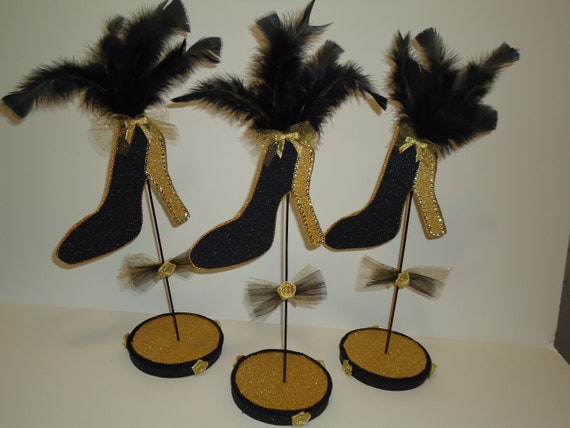 Product Info
High Heel Shoe Centerpieces, Table Decoration, Shoe Party set of 5
These High Heel Shoe Table Decoration Centerpieces are sure to be the talk of your next event!
Made from high-quality specialty papers on hand-cut Styrofoam cut like a shoe. Each shoe is embellished with color coordinating bows throughout the entire piece.
** PRICES SHOWN ARE FOR 5 CENTERPIECES WITH ROUND BASE**

* To order a different quantity, please message me by clicking on the "Contact" button anywhere within my shop, before placing your order, and I will be sure to reply promptly with a custom order link for you *
** For a taller centerpiece check out our "gift box edition"