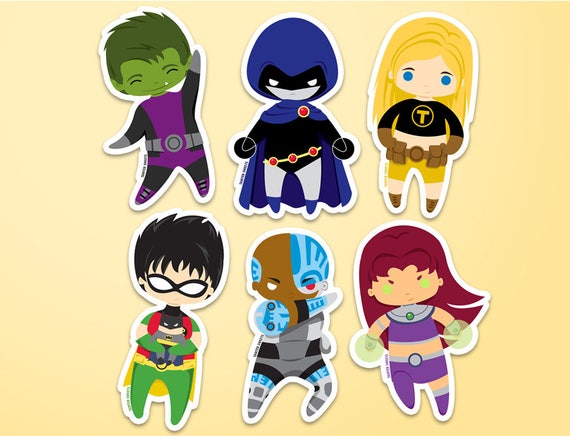 Product Info
Chibi Teen Titan Stickers! Choose your favorite hero or get the complete set!
Printed on high quality vinyl with permanent adhesive, glossy laminate and UV-resistant ink that can withstand outdoor use without fading for many years! Printed by StcikerApp.
Beast boy: 2.8" x 4.7" inches
Raven: 3" x 4.7" inches
Tara: 2.4" x 4.7" inches
Robin: 2.3" x 5.2" inches
Cyborg: 2.4" x 4.7" inches
Starfire: 3.3" x 4.7" inches
Illustrations by Tainted Sweets LTD. Characters property of DC Comics.