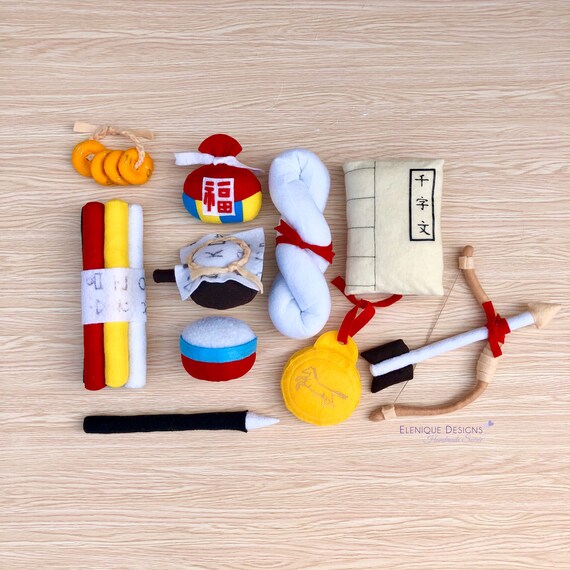 Product Info
What will your child pick? Highlight of a doljanchi (Korean first birthday) or a zhuazhou (Chinese first birthday) is the doljabi. Perfectly sized for little hands, these handmade felt traditional doljabi items can be kept afterwards as a toy and keepsake.
Doljabi items (choose your appropriate item amounts):
1. Money Pouch - luck
2. Coins - wealth
3. Bow and Arrow - warrior/courage
4. Calligraphy Brush – scholar/writer
5. Yarn - long life
6. Medallion - government
7. Medicinal Pot - healer
8. Scrolls - multi-talented/art
9. Book - scholar
10. Rice Bowl - health
Standard colors shown in product photo.
** Please indicate event date to ensure timely arrival **