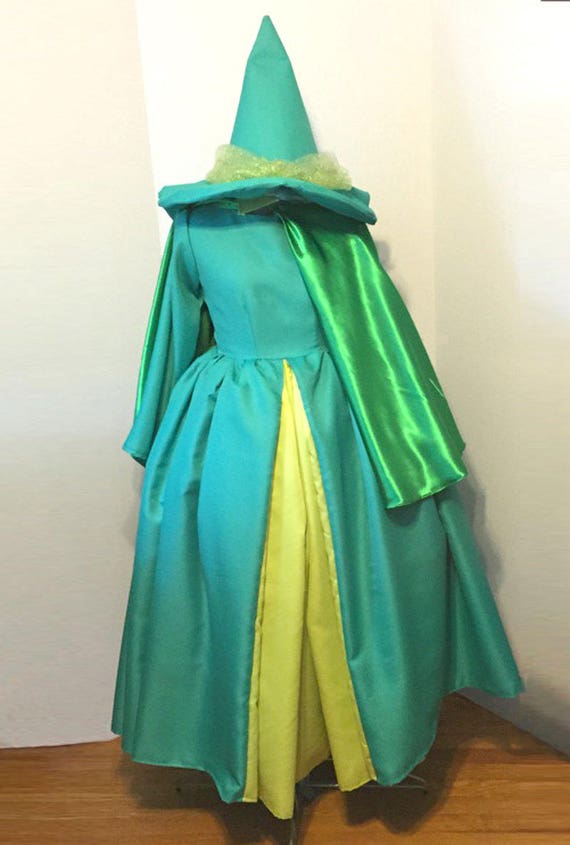 Fairy Godmother Flora Sleeping Beauty's Godmother
By Kiki's Things
Product Info
Sleeping Beauty's Fairy Godmother Flora
Briar Rose was a lucky lady! 3 Fairy Godmothers to watch over her !!
This is Fauna. The costume includes the dress, cape and hat. The dress is a green with a light green satin with long sleeves and a built in crinoline for extra poof. The cape has wings attached to the back with a velcro closure and the triange which is Flora's shape. The Hat is a pointy "witch" style hat with a wide brim and green trim that will tie in a nice big bow under the chin.
I am also offering Flora and Merryweather, as well as Briar Rose.
If you have any questions, please feel free to contact me..
Trim may vary.

Thanks