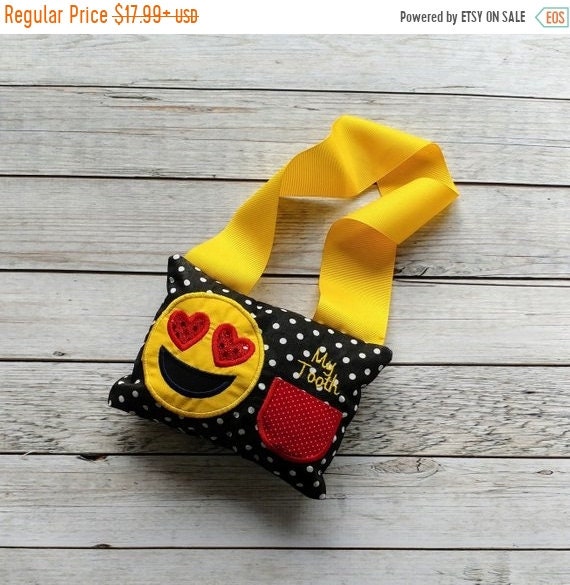 LIQUIDATION SALE Emoji face tooth fairy pillow- Tooth Chart on back- *** Fast Shipping***
By Hooty Appliques
Product Info
.Emoji themed tooth fairy pocket pillow.
* Pillow measures 5x7 (from top of ribbon to base of pillow is about 12 inches)
* Tooth Chart on back
* Pillows as pictured are ready to ship and ship in 72hrs of purchase.
This hanging tooth fairy pillow features a tooth chart on the back where a catalog can be kept of dates of when a specific tooth was lost. Simply fill in the specific tooth the tooth fair is to pick up and write on the corresponding line the date it was lost. It will be a great keepsake for any child to have.
This pillow is made with black and gray printed cotton fabric and accented with bright red and yellow colors. It is filled with polyester filling.
These pillows are loved by both the kids and the tooth fairy. Who wouldn't love something that makes leaving a little surprise easier? The tooth fair will no longer need to hunt for the tiny tooth under pillows again. The excited child need only to place his/her tooth in the pocket of this adorable pillow, hang it on the bedpost or the bedroom door and wait for the tooth fairy to make the exchange, leaving coins or dollar bills, while he/she dreams sweetly.
We are liquidating our current stock, therefore, we are no longer offering personalization. Pillows will ship at pictured.