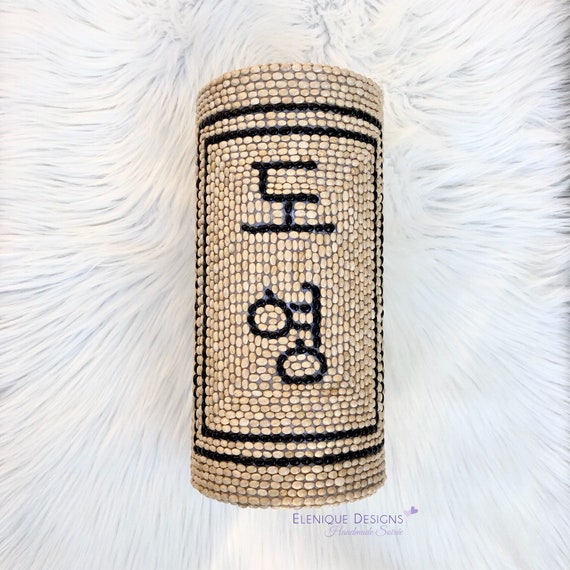 Product Info
Custom made child's name Dohl tower for your child's special 1st birthday. A must have to decorate your special birthday child's table!
It is approximately 6 1/2" in diameter and stands about 14" tall. Made of black, white, and tan beans with a sturdy wooden base and top. Coated with protective gloss. Each tower is custom made to order, therefore may vary slightly from photo.
Each piece is carefully placed strategically to be visually pleasing. We use only small navy beans, which is more time consuming than larger beans but the end result is a beautiful product.
* Please note: Beans can be broken off. Please take care to supervise children to prevent any choking hazard.
** Don't forget to include event date in the comments to ensure timely delivery! **