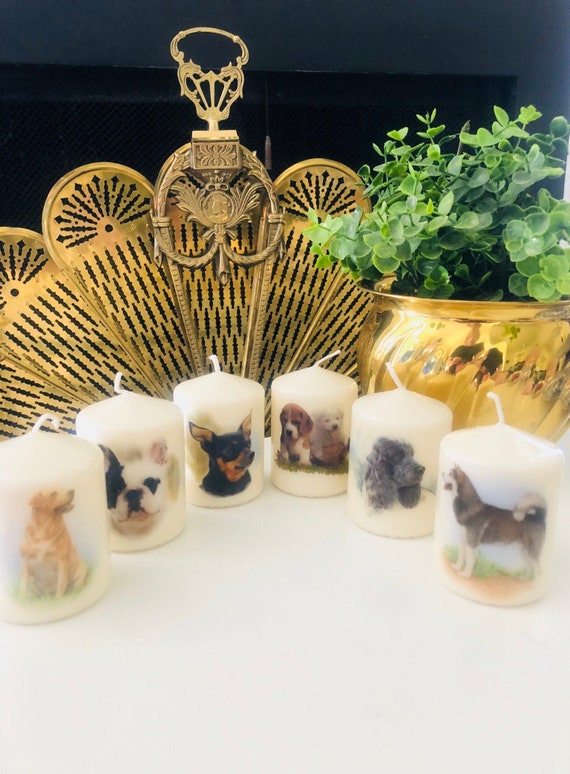 DOG PUPPY CANDLE, Labrador, Chihuahua, Husky, Bulldog, Spaniel, Puppies, Dog Lover Gift, Birthday Gift Ifea, Gift for Mom, Pet Candle, 3 1/4
By Cake Stands Boutique
Product Info
DOG PUPPY CANDLE, Labrador, Chihuahua, Husky, Bulldog, Spaniel, Puppies, Dog Lover Gift, Birthday Gift Ifea, Gift for Mom, Pet Candle, 3 1/4"
New fresh made candles -find your favorite dog! Very detailed pictures of your pet- pick up an option in drop down menu!
The color of the candle is milk white
Each candle is glazed, what makes a top and a picture VERY SHINY
More birds and colors are available (made to order.Theyare not listed-contact me, please):
Retriever
Rottweiler
Yorkie
Pincher
Dachshund
German Shepherd
St. Bernard
Great Dane
Red Setter
Doberman
Springer Spaniel
Chocolate Labrador
Poodle Apricot
Some candles may come in bigger size because of the picture size and cost more!
Candles for CAT LOVERS are coming