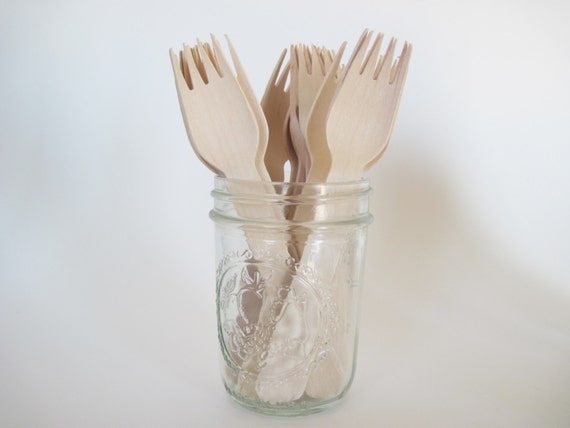 Wooden Forks-25 Disposable Wooden Forks-Wooden Utensils-Dessert Forks-Mason Jar Forks-Wood Silverware-Wedding Wooden Fork
By Creative Juice Cafe
Product Info
Disposable wooden cutlery is a unique and modern alternative to disposable plastic cutlery.
25 Forks
These wooden utensils are:
- eco-friendly
- better for the enviroment
- made from FSC-certified birch wood
- biodegradable and compostable
- USDA and CFIA Approved
- sturdy and have clean look!
They measured about 6.5" long
Our beautifully crafted birch wood cutlery is a stylish, very affordable, eco-friendly cutlery choice for your next picnic, office or dinner party, special event, wedding, or in your cafe or restaurant!
Ships in 24 hours or less via First Class Mail___________________________________________________________
Want to get the best price possible? Use the following coupon codes-
SAVE10 ---- 10% off a minimum purchase of $10
SAVE15 ---- 15% off a minimum purchase of $25
SAVE20 ---- 20% off a minimum purchase of $60
________________________________________________