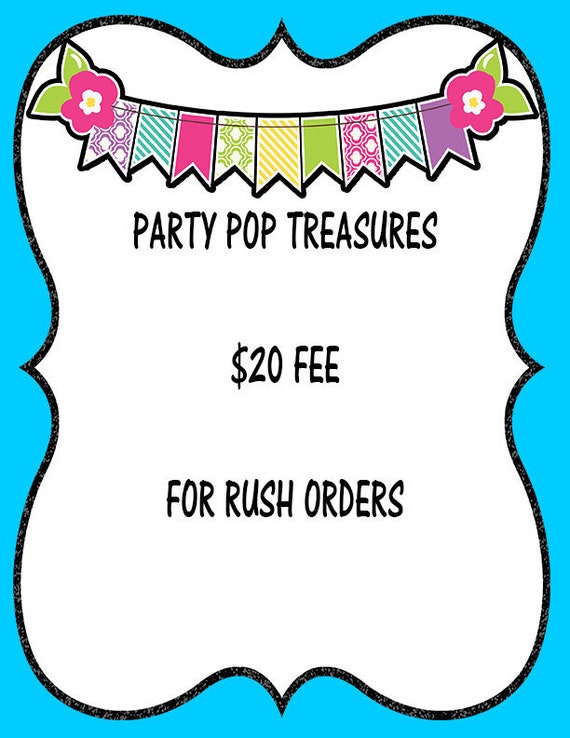 Product Info
Add On Fee for Rush Order Processing needed in less than 14 calendar days. United States Holidays are not counted in the 10 day timeframe.
This Fee does not include any Rush Shipping Fees. The Buyer must pay the rush shipping fees as well.
PARTY POP TREASURES ONLY OFFERS FREE FIRST CLASS SHIPPING, NO RUSH SHIPPING OFFERED AND IS DESIRED, THE BUYER PAYS RUSH SHIPPING FEES IN ALL INSTANCES.
THANKS FOR VISITING PARTY POP TREASURES!
WWW.PARTYPOPTREASURES.COM
PLEASE FEEL FREE TO BROWSE OUR OTHER PARTY LISTINGS!