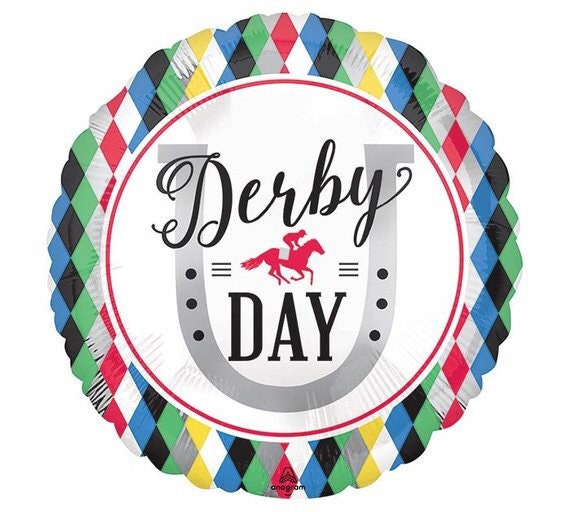 Derby Day Balloon - Derby Balloon - Derby Decorations - Talk Derby to Me - Brown Horse Balloon - Rodeo Balloon - Horse Birthday Party
By Chic Balloon Boutique
Product Info
Horse Balloon Decoration for Horsin around Birthday and Derby Party!!!
This listing includes: in select color
1- 18" Derby Day Balloon is a self sealing Mylar balloon.
*This mylar balloon is self sealing and can be inflated with helium or air. (When inflated with air the balloon will not float.)
*IMPORTANT BALLOONS CAN BE A CHOKING HAZARD!!
*DO NOT over inflate balloon or it will pop.
*This balloon doesn't include string.
*The balloon is being sent flat and deflated.
*You can take balloon to your local party store or super market to have filled for a small cost.
We can create custom orders within our shop, look forward to new and creative arrangements coming soon!!!
Any questions feel free to contact us!!!
#chicballoonboutique #creativecompany #makingmemoriesHelium Quality is necessary to float balloons, We do not suggest Pink Canister Balloon Gas, Chance if floating failure may occur.