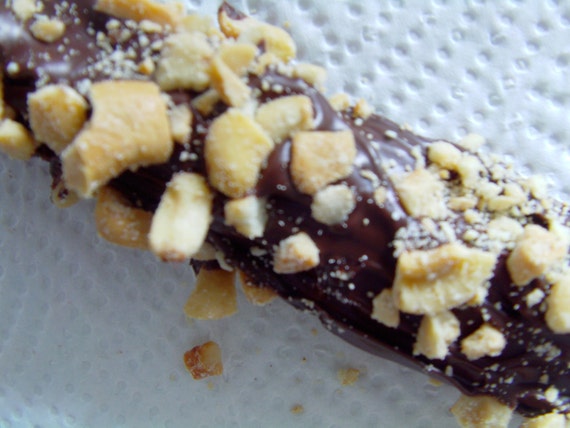 Product Info
This is so good it is beyond describing! We start with a crisp pretzel rod, dip it in salted caramel candy, then double dip with a dark chocolate and roll in chopped cashews. We individually wrap them, pack securely and ship Priority to guarantee freshness! They are perfect for all occasions, gift giving or snacking! Great with a cup of tea or coffee or a glass of milk!
We can tie them with a curly ribbon in your choice of color and even include a personal note if you want to send them as a gift! If ordering a large amount contact us for pricing!
We have a policy with shipping that if the actual amount is less than you paid we will refund the difference minus a small amount for packaging materials.