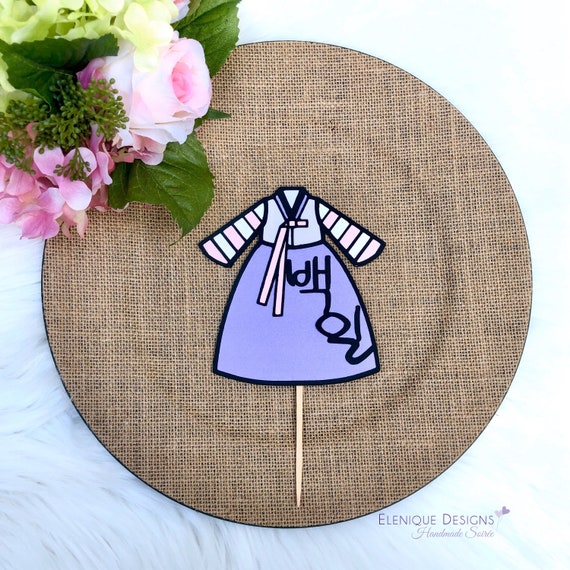 Product Info
Surviving the first 100 days is definitely something to celebrate, both for the baby and for the parents! Top your celebratory cake with this gorgeous hanbok cake topper.
The colored paper is shimmery, outlined in sturdy black card stock paper, and backed with sturdy black card stock paper.
The colors of the hanbok are customizable.
* Choose Dress and Bow Color
* Choose Top Vest Color
* Choose 2 Colors for the Sleeves
It stands at 5.5 inches tall without stick and about 5 inches wide.
** remember to indicate event date to ensure timely delivery **