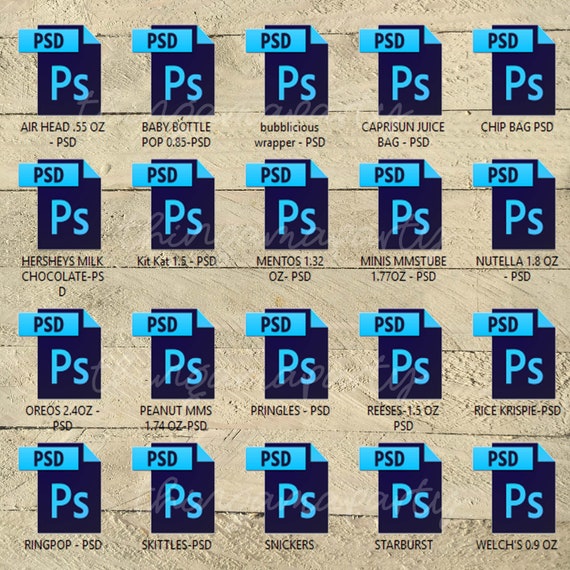 21 Custom Wrapper Templates - Bundle #1 - PSD File - MUST HAVE Photoshop!
By THINGAMAPARTY
Product Info
A value of $42
MUST HAVE PHOTOSHOP.
This will give you the template to design your own :
Templates Included:
Air Heads
Baby Bottle Pop
Bubblicious Gum
Caprisun
Chip Bag
Hersheys Milk Chocolate bar
Kit Kat
Mentos
Minis M&Ms Tube
Nutella
Oreo
Peanuts M&Ms
Pringles
Reeses
Rice Krispie
Ring Pop
Skittles
Snickers
Starburst
Welch 0.9
Welch 2.25
Please note this does not include mock ups.
just the files
No refunds if you do not have purchase wrong one.
i do have the WORD version