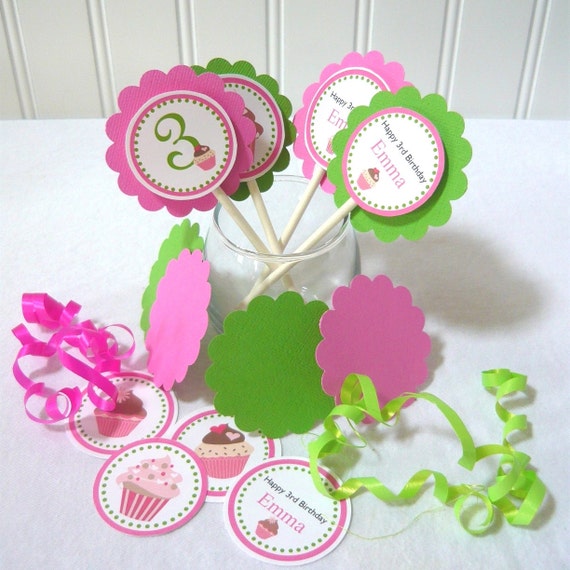 Product Info
How perfect to have a cupcake theme for a cupcake topper. This is perfect for those who don't want to print out then have to buy parts to make your cupcake toppers. And great for those who don't want to pay too much for already made cupcake toppers.
My cupcake kit contains all the parts you need and more to create your own cupcake toppers. Saves you from using a lot of ink and having to go out and buy parts to put them together.
In this Cupcake Theme Topper kit you will get (not assemble):
* 18 printed circles with a variety of background designs
* 18 textured scallop circles to use with the 18 printed circles
* 18 lollipop sticks
NOTE:
Curly Ribbons NOT included.
(to add 18 curly ribbons it will be an additional $2.00, email before you purchase this listing)
Supply to assemble cupcake toppers:
Glue or double sided tape.
Thanks for stopping by & have fun crafting!