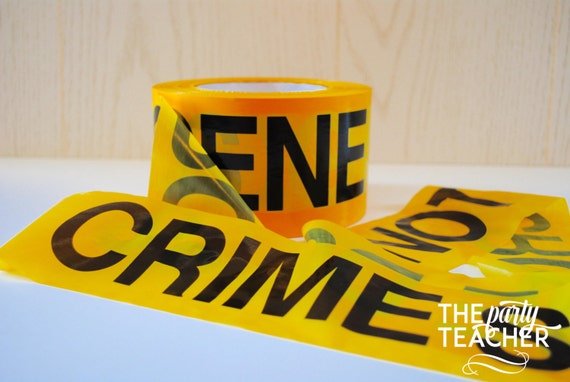 Crime Scene Tape - 50 Feet Crime Scene Do Not Cross Tape - Mystery Party - Nancy Drew Party - Detective Party
By Double the Fun Parties
Product Info
If you're hosting mystery party, you have to indicate where the "crime" took place. This crime scene tape will do the trick! It's lightweight and easy to tie or tape in place.
FEATURES
* Tape reads "CRIME SCENE DO NOT CROSS"
* Tape is 3 inches high.
* I will send you 50 feet of tape from this roll. (This listing is not for the entire roll.)
* Bright yellow with black lettering.
* Need more tape? Just request customization.
STYLING IDEA
* At my Nancy Drew Mystery party, I used this crime scene tape to mark the area where the "thief" stole our party favors.
* Also would be great draped through the trays on your dessert table.
* Use as a photo booth backdrop.
* Use to mark off areas of your house where you don't want guests searching.
CUSTOMER REVIEW
"5 stars! Perfect...thank you for the supper fast shipping." - Lynn