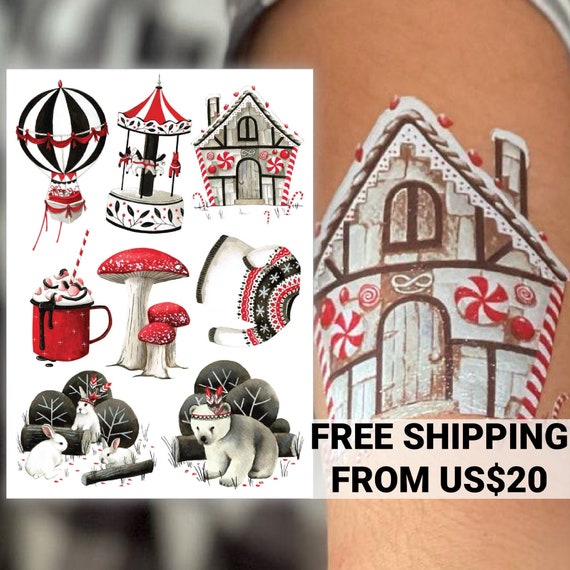 Cozy winter mood temporary tattoo transfers. Merry-go-round and more Xmas festive body stickers. Kids, toddlers Christmas stocking stuffers.
By DUCKY STREET
Product Info
FREE SHIPPING ON ORDERS OVER US$20!
High quality, designy, skin safe, kids friendly and long lasting temporary tattoos from trusted 5 star rated DUCKY STREET Etsy store.
You will get big tattoo sheet 15x21 cm with 8 winter mood tattoos!
Made using the professional technology:
* Skin safe and non toxic
* NO NEED to cut close to the edge of the design: we use stencils in the process of applying glue.
* Really long lasting: 3-4 days
* Water resistant. Don't worry about your tattoos in the shower, bath, pool and sea!
* Vivid colors that do not go dark
* Easy to apply: remove film / apply / wet / hold / remove paper.
* Easy to remove with baby oil
Designed by Lisa's Balcony.
More details, pictures and related tattoos at our website:
https://duckystreet.com/products/wintery-mood
Subscribe to our newsletter and be the first to know about new releases, special offers and sales:
https://mailchi.mp/duckystreet/subscribe