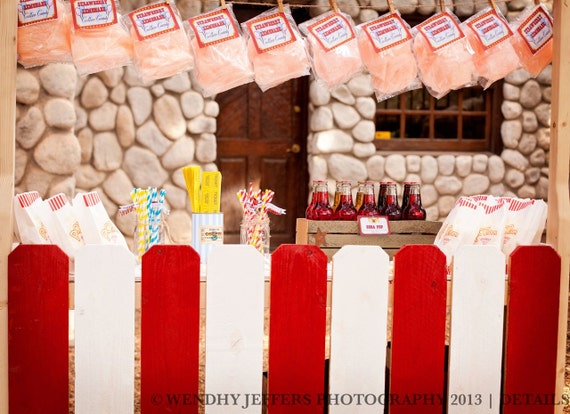 Product Info
WE HAVE LOTS OF GREAT FLAVORS FOR YOU TO CHOOSE FROM:
*Silly Nilly PINK VANILLA (Traditional)
*Leapin' LIME
*Jolly Berry STRAWBERRY
*Wacky WATERMELON
*Spookie Fruiti GRAPE
*BANANA Bonanza
*Boo-Blue BLUE RASPBERRY
*O-Jay ORANGE
*Sizilin' LEMON SOUR
*Tutti Frutti BUBBLE GUM
*Sassy GREEN APPLE
*PINA COLADA
*CHERRY Berry
**Limit 4 flavors for this order**
We are happy to combine flavors (our STRAWBERRY LEMONADE rocks!) or put up to TWO FLAVORS IN EACH FAVOR BAG! Please be sure to tell us your flavor requests, event date, as well as what you would like your custom label to look like in the notes section at checkout.
THE BEST PART IS: Each order comes with your own customizable labels! Once the order is placed, you can either email me an existing label design or we can collaborate & design something unique.
I don't make up the cotton candy until the night before it ships (and I typically ship 3-4 days before your event), so it's as fresh as possible!
*Note* Each of the Cotton Candy Favors has two large rolls of cotton candy, ending up around 7" x 5" x 3", weighing a little over an ounce.