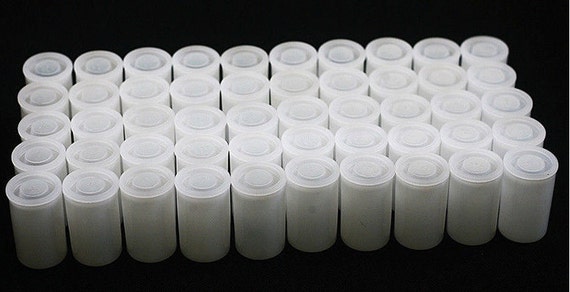 Product Info
EMPTY FUJI 35MM FILM containers (canisters, some people call them). Original Fuji film containers are empty, clean and unmarked.
This listing is for 100 containers/canisters.
The base and the lid are white translucent plastic. The lids snap on tight (you can hear a pop when you remove the lid). They are waterproof.
Perfect for paints, beads, jewelry, fishing tackle, craft supplies, sewing notions, nuts, bolts, any and all small parts, and many more uses. They're also great for science experiments, such as Alka-Seltzer rockets.
Helps keep all the everything separated, neat and organized. Will organize your workspace and your hobby materials.