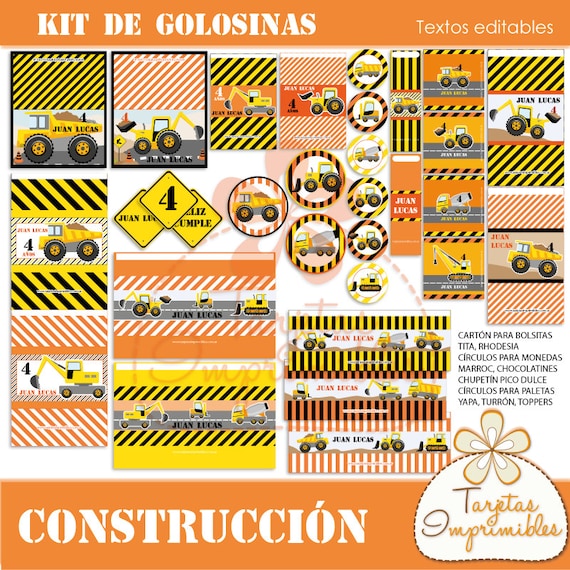 Product Info
The But Nalized ButNalized Sports Party Bar Printable Label Kit is ideal for fun kids, designs contain editable texts, and can be printed as many times as you need. It contains many designs to decorate your party in a special way.
The Candy Bar Construction Kit contains:
Labels for chocolatin boy
Sweet beakch
Circles for pallets
5cm multipurpose circles
Little Marroc Snacks
Chocolate coins
Rhodesia
Tita
Nougat
Yapa chips
Cardboard for sachets
The drawings, designs and motifs of this collection belong to © printable cards – All rights reserved.
Some designs contain editable texts, to place the name and the legend that you like. These texts can only be edited in the Adobe Reader program.
The files are delivered in. pdf format and A4 size, can be printed on any home printer or taken to a print center.
Printable card designs are unique and cannot be edited in any design program (Illustrator, Photoshop, Corel Draw, Power Point, etc.)
Some designs contain a small brand identification signature.
Policies:
You will be able to use my designs for personal purposes, to decorate your parties and events.
It is forbidden to sell the files in a digital or printed way.
© TarjetasImprimibles