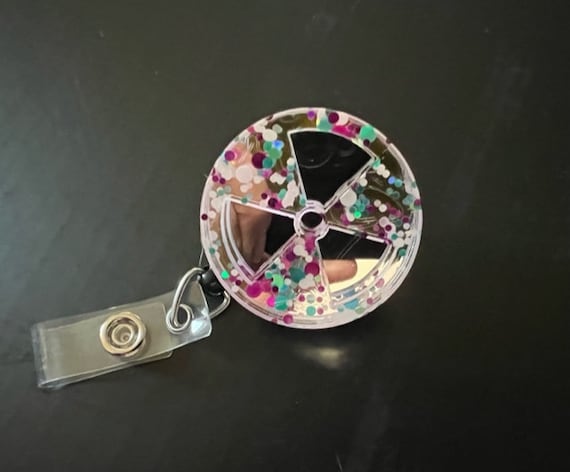 Confetti Xray Badge Reel, Radiation Symbol Badge Reel, Interchangeable badge reel, CT Tech Badge Reel, Nuc Med, Radiation oncology badge
By greenmelonstudios
Product Info
INTERCHANGEABLE BADGE REELS!
Never worry about losing your cute badge reel when it breaks! Just pop it on another reel!
Badge reels are made of acrylic, some UV printed. Your choice of 360 swivel alligator clip, or belt clip.
Please note: colors may vary slightly due to different phone and monitor settings. Badge reel pattern may vary slightly from shown as patterns may be different.
Belt clip: The shell of this quality badge holder retractable is made of ABS material and metal, which is strong and durable. The rope is made of quality nylon material, which is strong and not easy to break. The rope length of the retractable lanyard is 28.3inch(72cm).
Alligator clip: Featuring 360 Degree Spinning Alligator Pinch Clip on Back
ROTATING CLIP EXTENDS CORD LIFE - Reduces Friction when Pulled Up, Down, or to the Side - Easily Clip to a Variety of Spots, Belt, Pocket, Scrubs Neckline, Waistline or on Your Current Lanyard
IDEAL SIZE ROUND REELS - Diameter 1-1/4" Middle Circle Inside ¾"- Cord length 34"See all badge reels here: https://www.etsy.com/shop/greenmelonstudios?ref=profile_header&section_id=40369214