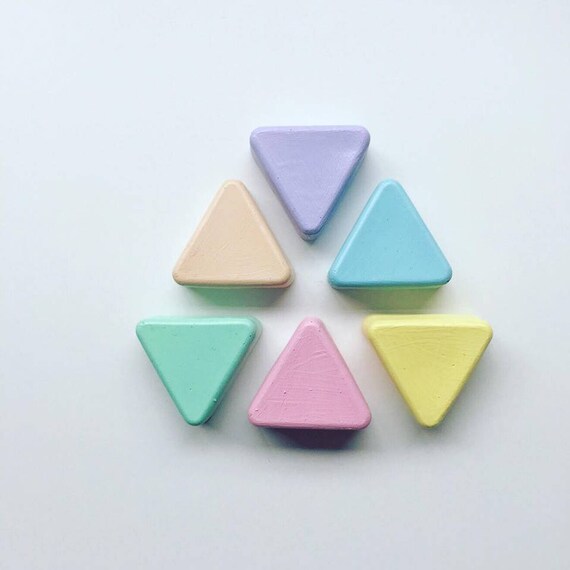 Concrete triangles, concrete decor, pastel decor, pastel nursery, flatlay, flatlay decor, shelfie, shelfie decor, monochrome kids decor
By Kids are the Bomb Diggity
Product Info
This is for a set of 3 concrete triangles
Perfect for styling and accessorizing your shelves in your home, children's bedroom or nursery. Also great to use in flatlays or shelfies in your styled instagram pics
Concrete triangles are recommended for decor only. They are fragile and can be easily chipped or broken so please take care!

See the photos from our incredible brand reps!
All colours available listed below:
Mint
White
Silver
Black
Copper
Grey
Pink
Lemon
Lilac
Peach
Blue
Gold
Dusty pink
Mustard
Emerald green
Shady blue
Navy
Silver
Burgandy
Concrete are hand poured and cured. Then painted and sealed.
Each triangle may vary slightly as each is hand made and each is different because of the nature of materials which gives them character and no one is the same.
Check the other listings for other colours and sets available
Follow on Instagram https://instagram.com/sweetyellowdecor/