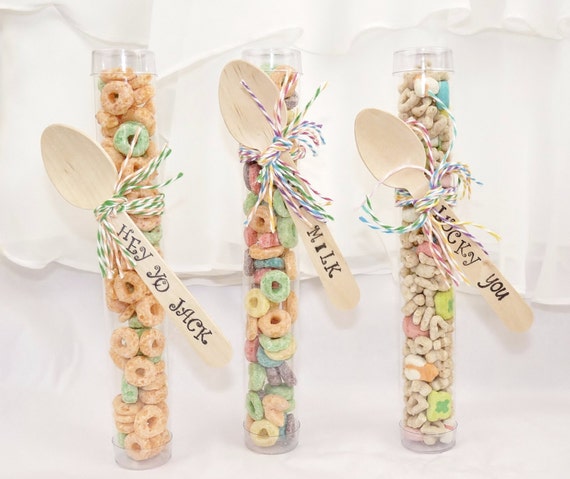 CLEAR Candy TUBES- Plastic Custom Length - FaVor Tubes (set of 10) - CaNDy GuMbaLLs, CEREAL, PaRTy FaVoRs
By Lola's FaNcY Party Shop
Product Info
NOW!!! Just Add MILK.... the Perfect Breakfast Sleepover Favor!
JuSt Add ReTrO CANDIES!! NoveLtY TOYS !!! TattoS, BubbLeGuM, CASH!!!!...
.the PaRtY FaVoR FAVORITE!!! :)
you receive...
10 count___ 8"length by 1"width ( special length added at time of sale)
............................ Clear Plastic PaRtY TUBES... WITH LIDS!
***See Link Below for Party / Cereal Spoons and Cutlery!***
http://www.etsy.com/listing/130896242/pajama-partys-flapjacks-waffles-and?ref=shop_home_active
************ ***EMPTY*** DIY ReAdY to FiLL *** ********************
**Hand WASH**
WASHI TAPE (SHOWN in PiX)__ and__ FuN PaRtY Ribbons in Lola's FaNcY PaRtY Shop!!!
Getting Family & Friends Together is FUN !!! Don't Stress..."You Got This...!"
Enjoy Your Beautiful Celebration with
FaNcY Garnishes for Simply FaBuLoUs Parties :)
Have any questions? Contact the shop owner.