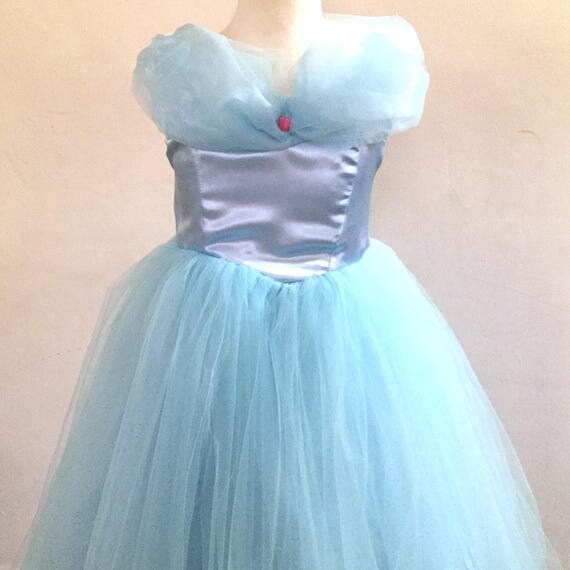 Product Info
Cinderella Dress by Kiki's Things on Etsy
This Cinderella dress is all one piece with a velcro closure in the back so it is very easy to put on. The skirt is covered with a layer of shimmery organza to give a hint of sparkle under a mountain of tulle. The bodice is fully lined with satin, to keep it from being too itchy. Under all of the skirts is a soft cotton slip/petticoat for the extra poof. It also includes a sparkley silver crown.
I also make a Cinderella in Rags dress
https://www.etsy.com/kikisthings/listing/126167078/cinderellas-peasant-dress-size-7-to-12
And Cinderella's prince Charming
https://www.etsy.com/kikisthings/listing/452220758/cinderellas-prince-charming-suit
I am making these to order, so please give me about 1 week to make this for you.
Larger and smaller sizes are available, please contact me for more info.
Thanks!