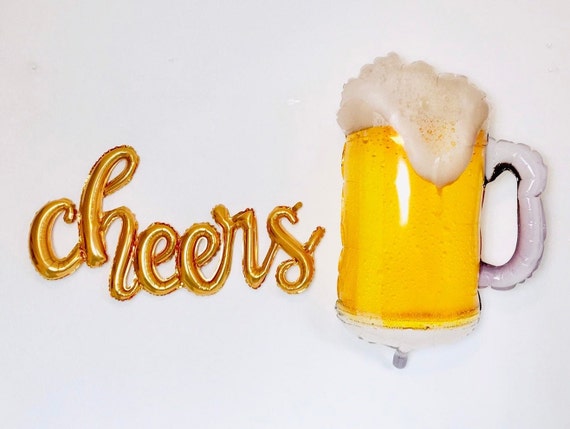 Cheers and Beers, 30th Birthday, 40th Birthday, Cheers and Beers Theme, Cheers to 30 Years, Beer Birthday Theme, Beer Balloons, Cheers Beers
By GirlyGifts07
Product Info
CHEERS AND BEERS!!!! Perfect Party in a Package for any Milestone Birthday or any sporting event, Game Days, Playoff Games, Superbowls, etc!
This Listing Includes:
AIR FILL NON FLOATING 46 Inch CHEERS Script in Gold
34 Inch Beer Mug that can be air filled and taped to the wall OR filled with Helium to float!
PLEASE NOTE:
* The Script Balloon is AIR FILL ONLY and WILL NOT FLOAT even if you try to add Helium.
* All Balloons arrive in Individual Packages and will need to be inflated