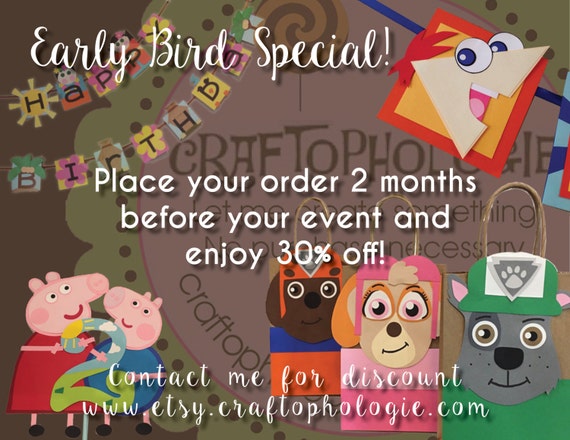 Product Info
Placing an order: Please be sure to leave your "wish date", it is not the same as the party date. I will organize my orders from the wish date. Not what etsy provides. Thank you :)
*****************************************
This is a new promotion on my Etsy shop, that will be active as long as my shop is open.
FYI. My shop will be close for thanksgiving and the week from Christmas to New Years Eve.
Please read the following answers, to many questions I have received. If your answer is not here, please feel free to contact me!
1. The discount would be given once you talked to me, and we discuss your order.
2. It is a minimum of two months before your event, it can be more than two months.
3. Any add ons to your order, not place within the two months period would not qualify for the discount.
4. There is no minimum order.
5. It applies in new custom orders
6. It applies for international orders. ***international orders need to take into consideration that shipping time will need to be included on the 2 month period***.
7. The 30% off, will not be combined with any other discounts.