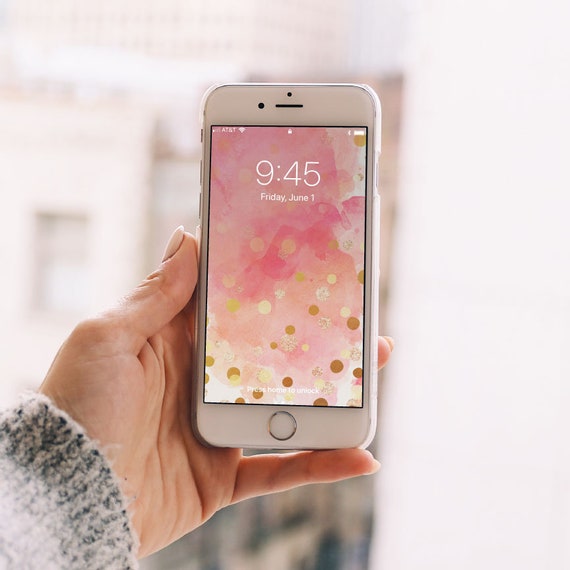 Cell Phone Wallpaper, Pink Watercolor Background, Screensaver
By Digital Dollface
Product Info
This gorgeous, yet simple wallpaper keeps app icons readable on your cell phone. The pink watercolor background has just enough texture to add interest with gold foil and glitter confetti. Changing the screensaver, or technically wallpaper is easy! Once you download the artwork to your iphone, save the image to your photos, then go to "Settings", then "wallpaper". You can then set this as your lock screen and / or wallpaper.
This design comes in 3 different sizes, so you can download to fit any one of the following:
• the iPhone X at 1125 x 2436 pixels
• the iPhone 6 Plus, 6s Plus, 7 Plus, or 8s at 1242 x 2208 pixels
• the iPhone 5, 6, 6s, 7, or 8 at 750 x 1334
♥ My artwork is copyrighted under Digital Dollface. No file sharing or reselling is allowed.