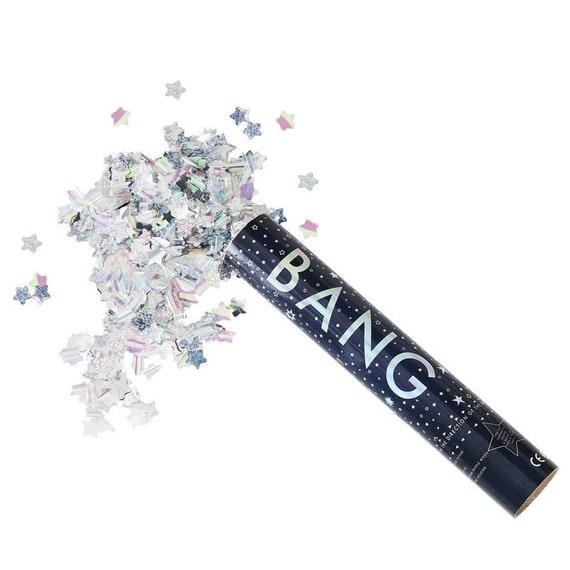 Celestial Confetti Cannon - Iridescent
By EnFete
Product Info
Surprise your guests with our Giant Celestial Confetti Cannon Shooter filled with iridescent star confetti. Shower your guests in confetti happiness as they dance away. A loud cannon bang is followed by a cascade of confetti filling the room. Perfect for a Celestial themed wedding, a New Year's Eve Party, an Engagement Party or winter bachelorette party.
Our cannon shooter really makes for special moments. Twist the bottom to release the confetti high into the air.
Each pack contains one cannon shooter measuring 11.5 inches H by 2 inches W.
I want your event to be just perfect! Complete your whole party with EnFete. Everything you need for a beautiful event in one place. Check out our high-end disposable tableware for an elegant and affordable tablescape!
...
Subscribe for updates, party tips, and free printables at: