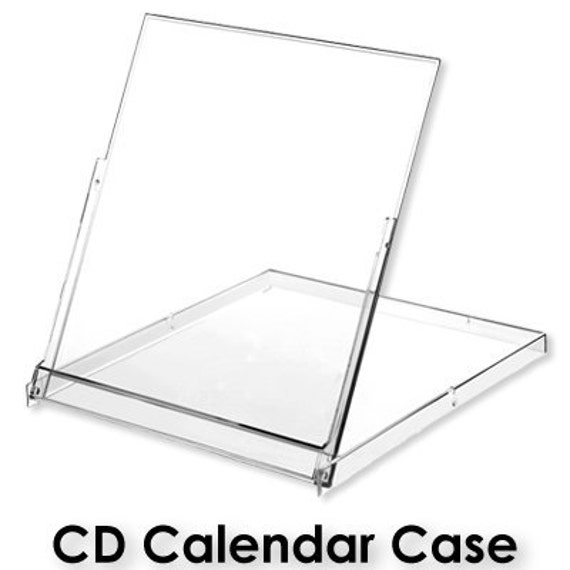 Product Info
CD Calendar Jewel Cases are ideal for promotional business calendars, retail calendars, recipes, and much more. The case folds back to a 45 degree angle to form a display easel for the items inside so it's ideal for a desktop, mantle, retail counter-top or any other flat surface. CD Calendar Cases share only the exterior dimensions of a CD Jewel Case. They are NOT the same although a CD or DVD will fit in these cases but they will be loose.
Case Size: 5.59" x 4.98" x 0.36"
Insert Size: 5.4" x 4.65"
Also included: 1 CD Calendar Case Pouch. The ultimate protection for CD Calendar Cases.
Also fits standard CD Jewel Cases. Self-Sealing adhesive strip is convenient and resealable. Prevents scratches and accidental opening of cases. Less expensive than shrink wrapping.
Add the professional touch to your calendars or perfect for retail sales of calendars if you need more than one.
Owl calendar not included.
Instructions on how to make your own little calendar:
http://www.stampinpretty.com/2014/01/linda-whites-12-little-calendars-details-revealed.html
**Note if you order multiple cases and the weight is over 13 oz. (US only), the items must be shipped via Priority Mail. If we have undercharged for shipping, that is our responsibility. If we discover shipping/handling has been overestimated, you will be reimbursed via your method of payment in excess of $1.50.
**International buyers, feel free to contact me for a precise shipping quote. Up to 4lbs. can be shipped via first class to save on shipping expenses.
Thanks for visiting!