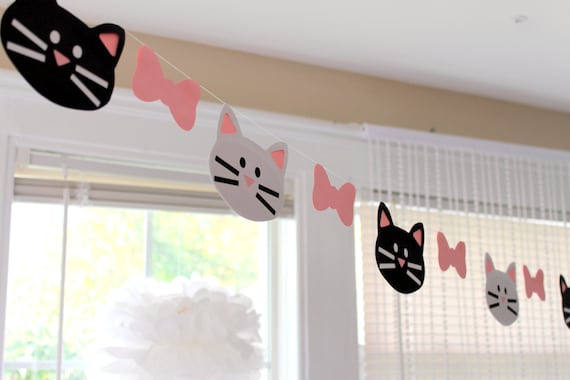 Product Info
The PURRfect decoration for a cat-themed party! This garland measures approximately 6' across when hung and spaced as pictured above, with a total of 4 black cats, 4 white cats, and 7 pink bows in-between.
This garland is DOUBLE-SIDED, with the same cat features on both sides, so you have a finished look no matter what side you're standing on!
**Please note that due to the nature of this item, some easy assembly is required. When your order arrives, slide the clear line (included with your order) through the top of each cat face (by the ears), alternating them with the bows until they are all strung, then hang.
Please write any color changes in the "notes" section when you check out so I have it on your receipt.