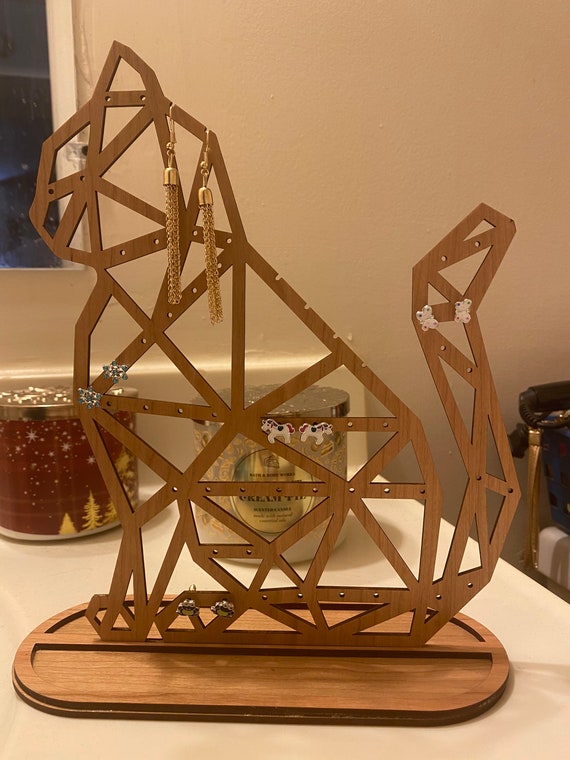 Cat Earring Stand, Earring Organizer, Gift for Girls, Acrylic Kids cat Earring Display, Acrylic Earring Stand many colors available
By greenmelonstudios
Product Info
Display your earrings in a unique way with this rainbow cloud acrylic earring stand!
Made from 1/8" thick acrylic
Earring stand is approximately 5x7 inches tall.
Customize the look of your stand by changing the rainbow display color.
Add a name to your earring stand by choosing the vinyl option for matching color to rainbow.
Glue may be required to hold the stand to the base clouds. Please be aware of this before ordering.
If you'd like to further customize this item please contact me.
Thank you for checking out our shop
greenmelonstudios