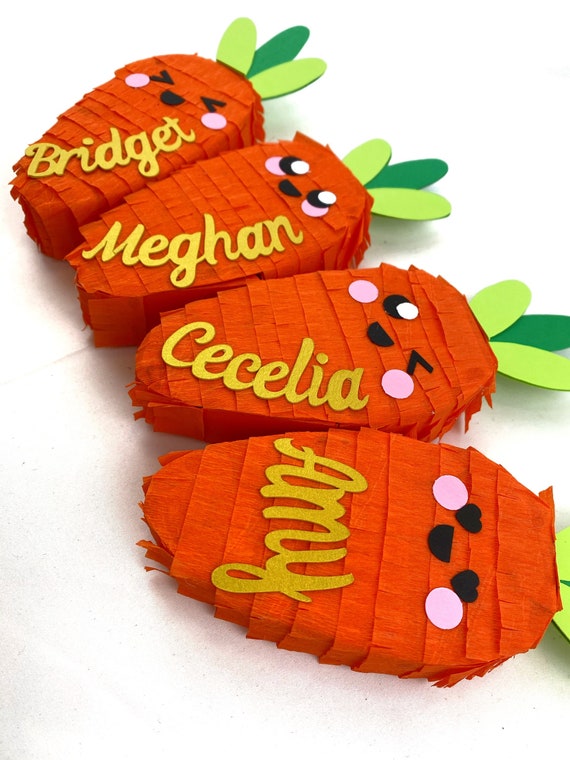 Carrots tiny Piñatas (4), Easter carrot, bunny, unique party favors, rabbit, farm, table decor, gift basket, gift box, egghunt, baby shower
By Craftophologie
Product Info
Carrots tiny Piñatas (4), Easter carrot, bunny, unique party favors, rabbit, farm, table decor, gift basket, gift box, egghunt, baby shower
****************************************
These are handmade Tiny carrot piñatas.
The front and back is covered with orange of fringe paper.
This comes in a set
Each piñata can come personalized in gold paper.
Each carrot has a different face
Each carrot comes with a clear bag & confetti.
It has a lid with a strip to open and close. The opening measure about 1.5 inches, and 1 in wide. The lid is on the side of the tiny carrot piñata..
No string to hang.
Piñatas measure 4 inches in height,
2.5 inches widest part and 1 inches depth.
>>>Processing time:
It takes 5 business days to process your order.
>>> Shipping:
Please select the shipping method that you works for you, taking into consideration the processing time.
Check out @craftophologie on Instagram for more party inspo!