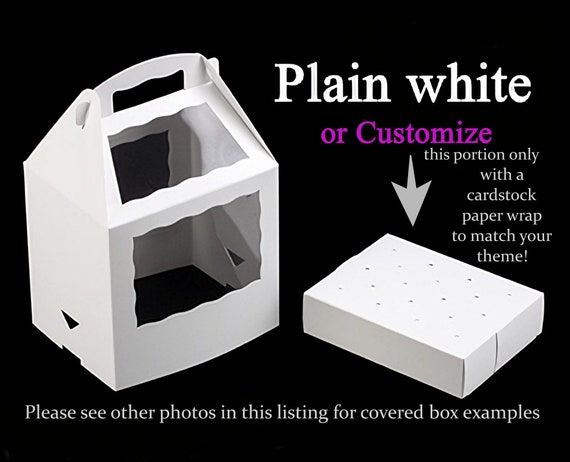 Product Info
You are ordering a Cake Pop Display Carrier.
Holds up to 18 pops using tall and short sticks combined OR straws. Usually the center 6 pops will have a longer stick or straw.
You can choose plain white, or request a custom themed box to match your pops.
If you request a custom themed box, please note: the carrier portion will remain plain white. The display portion will only be customized with a specific card stock/paper wrap.
Either way, this pop display/carrier can be used over and over again.
If you are ordering this as an add-on to a cake pop order, you will not be charged shipping, and it will be packaged with your pops.
Assembly may be required. These units go together very easily and quickly. Instructions will be included.