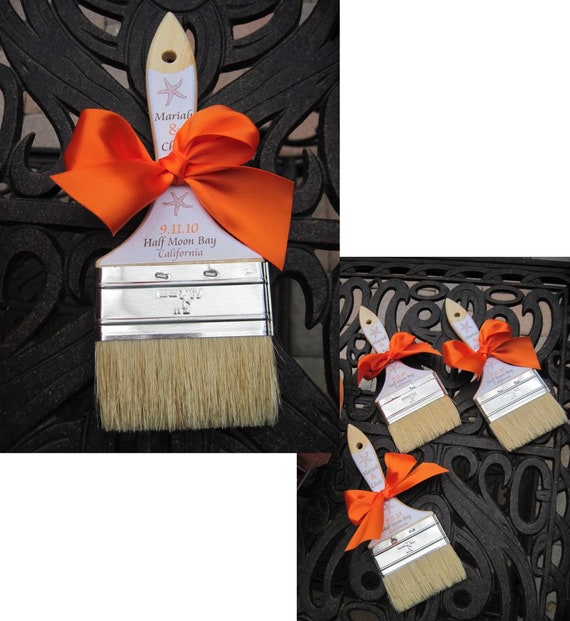 Sand Brush, Brush the Sand from your Toes, Beach Paint Brush, Sand Paint Brush, Wedding Favor, Favor Promotional Item, Wedding Brushes
By The Artsy Seashell
Product Info
Greeting your Guests at the end of your beach reception
to brush the sand from their feet is one way to ensure they
can put their shoes back on without sand between their toes!
Just put a pail or basket of these 3" wide cute brushes
on the way back from the beach so your friends and guests can dust the sand from their toes!
They are perfect for brushing off your tootsies before getting in the car
or into the house after going to the beach. Set some out at your wedding for the guests
after they go to the ceremony in flip flops or bare feet and
then need to brush off the sand before changing into their shoes again and heading to the reception.
Includes shipping
1 ~ Beach Wedding Paint Brush
for your beach ceremony or beach party ~
Please send back:
1. the design from the chart located on the last
photo of the ad
2. your colors
3. if you would like satin or sheer ribbon
Each paintbrush is sealed with your logo or messsage
Large order will receive better pricing!
Please visit my Etsy stores!
http://magartsypartycrafts.etsy.com
http://magartsycraftytoo.etsy.com
http://magdesigns.etsy.com- Ask for Int'l ship rates