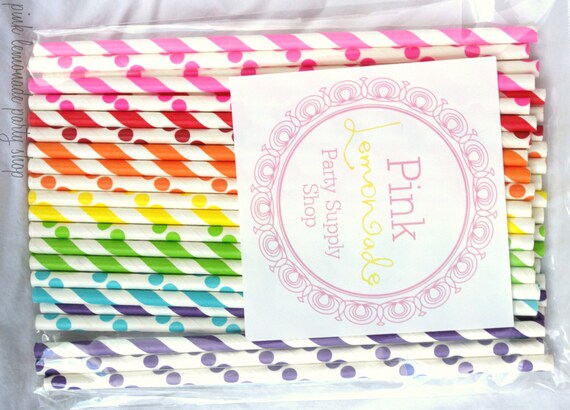 Product Info
35 paper straws
red,hot pink,orange,yellow,green,blue and purple--stripes and dots
Straws are 7 3/4 inches long and would be the perfect addition to your party!
FREE printable flags will be sent to your billing email address with purchase of this listing. Instructions on how to make the flags is included on the printable. Print out as many as you need and write names, phrases or just leave them blank! The flags are made to color coordinate with the straws and may not exactly match the color of the straw due to variances in printers.
Straws will be sent through the mail and the flags will be sent to you via email. Please let me know if you have not received your free flag email by the time your straws arrive in the mail.
Thanks for visiting Pink lemonade party shop!