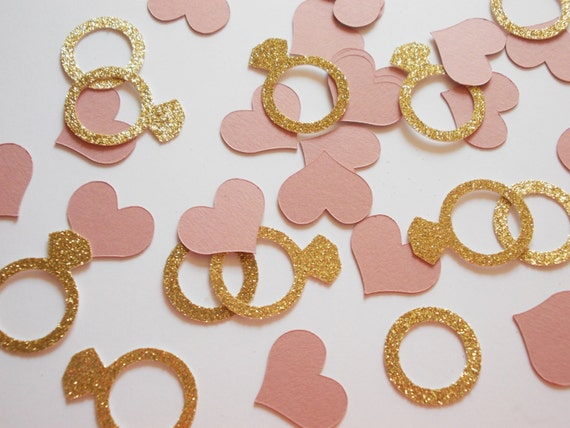 Engagement Party Decorations, Bridal Shower, Ring & Heart Confetti, Dusty Rose, Confetti , Bachelorette, Glitter Gold Silver, 60 Ct.
By lilpawspaperart
Product Info
Glitter ring confetti & glitter circles (white on reverse side) with dusty rose matte hearts.
Choose either silver or gold glitter.
Quantity: You will receive 20 engagement rings, 20 wedding bands and 20 hearts.
.....Please note that the rings are white on the reverse side.
Size: The rings are 1" x 1.5". The hearts are 1.25" x 1".
Material: High quality card stock.
Perfect for parties.............
Embellishing gifts
Tossing
Stuffing invites
Table décor
Paper projects...........
Scrapbooking
Greeting cards
and..........