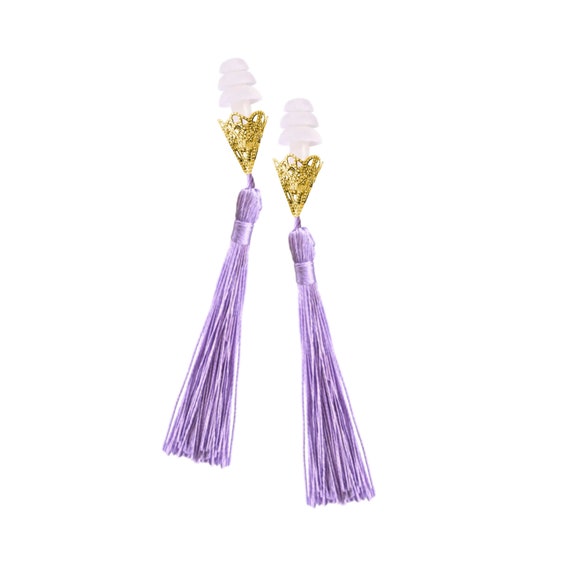 Breakfast at Tiffany's Inspired Tassel Earplugs in Lavender Holly Golightly
By The Sleepy Cottage
Product Info
Inspired by the classic film Breakfast at Tiffany's, our elegant tassel earplugs are handcrafted with long silky tassels set upon gold filigree wrapped silicone earplugs that can be worn time and again. Sized just for women and designed to reduce noise, you'll look darling at rest or play.
Total length approx. 4 inches. Includes storage pouch. Lovingly handcrafted in Texas.
Choose from pink, blue, white or black earplugs or get all four at a great discount!
Perfect addition to your wedding favors, Breakfast at Tiffany's shower, bridesmaids gifts and new moms. Orders of 6 or more receive a 15% discount with code PARTY at checkout!