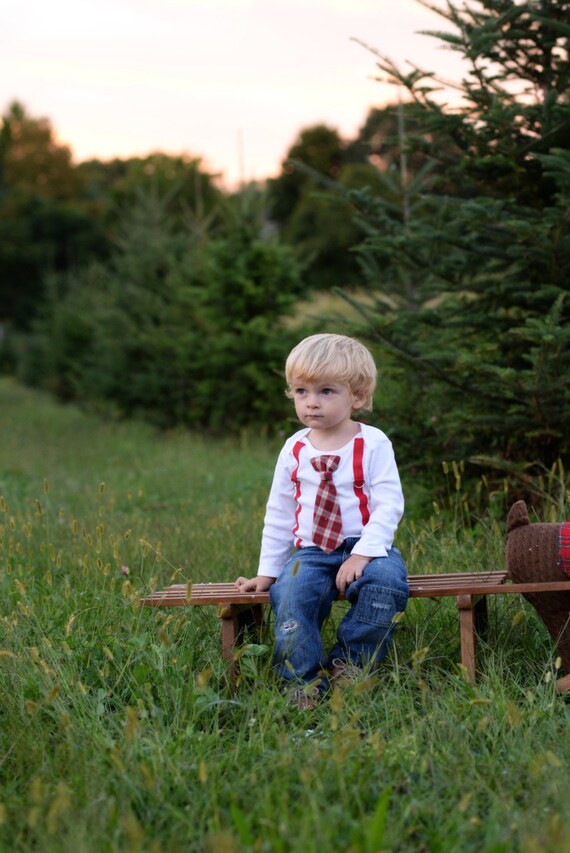 Boys christmas tie and suspender outfit. Plaid flannel necktie bowtie. Baby boy christmas outfit. Toddler boy christmas. Holiday clothes.
By Cuddle Sleep Dream
Product Info
This boys christmas outfit is so cozy with its plaid, flannel tie! It can be made for a newborn boy on a bodysuit all the way up to a size 8 tshirt.
Choose from red or dark green suspenders, and a necktie or bowtie style.
Outfit is part of my Oh, Snap! collection, so it snaps off for easy washing.
----- HOW LONG WILL IT TAKE ------
Red suspenders are generally ready to ship in a few days. Dark green suspenders always take 1-2 weeks. Please let me know if there is a date you need it by.
----- PHOTOS -------
Amazing holiday photoshoot by Crush Photography
https://www.facebook.com/crushphotographypa