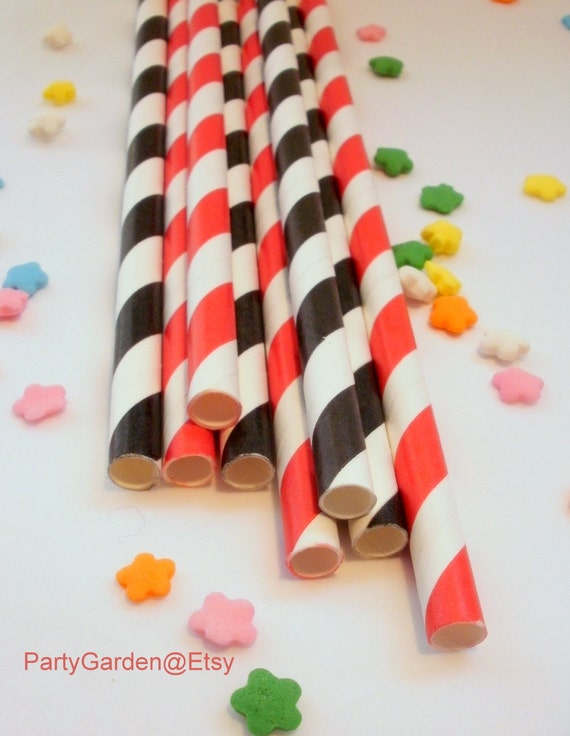 Product Info
Ahoy Matey's! How cute are these pirate themed paper straws? Perfect for pirates and landlubber's alike, these red and black striped straws bring out the pirate in everyone!
These paper straws are 7 3/4 inches long and are biodegradable. They also are fun to use for cake pops and lollipops.
Free printable flags are available here: https://www.dropbox.com/sh/bid7aloh4hsnqbc/HOEvYycT9G?n=83817773
Need more or a variety of colors? Please message me, I'd be happy to help you make your party special!
Thanks for shopping at The Party Garden!