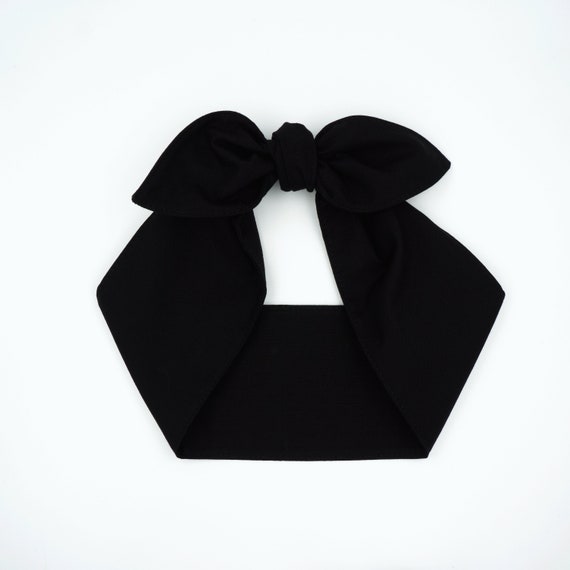 Product Info
• handmade in USA
• comfortable to wear.
• easy to use.
• functional gift.
• perfect for yoga gym, dancing, running, workouts, cardio any other workout and for everyday wear.
• perfect for girls, your little one won't outgrow the head wrap, she can keep using even when she's older.
• double sided and finished with top-stitched edges.
• the top stitch will keep the head wrap's shape, you won't need to reshape it after wash.
• not a pre tied head wrap.
• can be tied and re-tied.
• can be adjusted to your needs.
• no glue is used in the making process.
• created in house using professional sewing machines.
• will be shipped to you untied.
SIZE
• one size
• approximately 3.5" wide x 36" long.
• the smaller the head the bigger the bow will be and vice versa.
MATERIALS
• premium cotton fabric.
• non-stretchy.
SOCIAL MEDIA
• Instagram : instagram.com/goiaboutique
• Facebook : facebook.com/goiaboutique
• our hashtags #GoiaBoutique #GoiaBowBand #GoiaHeadband