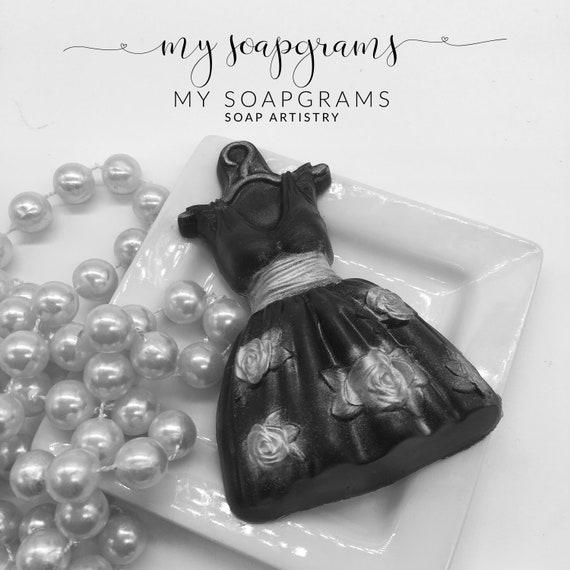 Little Black Dress Soap Quinceañera Favors Bridal Shower Favors Breakfast at Tiffany's Favors Dress Soaps
By My Soapgrams
Product Info
Little Black Dress Soap Favors!
"Your dresses should be tight enough to show that you're a woman and loose enough to show you're a Lady" ~Edith Head
Quantity: one Dress Soap.
Color: You choose the Color!
Scent: You choose the Scent
Size: 3.75" x 2.5" x .75"
Weight: 2.08 oz. each
Packaging: Gift bagged
Is there a particular color you're interested in? Sent a message we'll be happy to help you to choose the right color for your function or just for you!