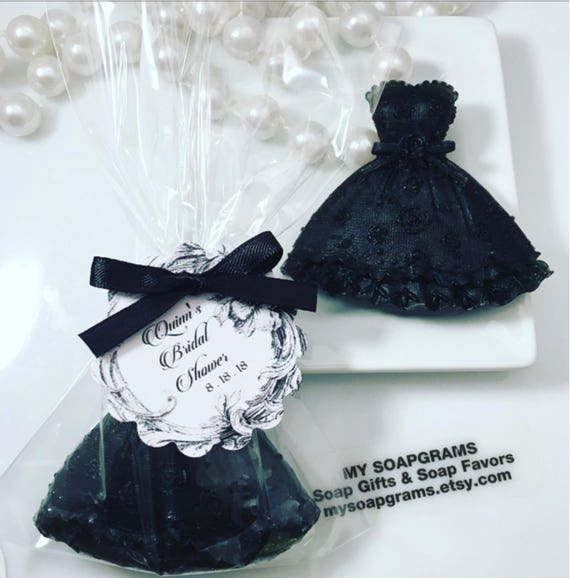 60 Little Black Dress Soap Something Blue Bridal Shower Favors Breakfast at Tiffany's Favors Dress Soaps
By My Soapgrams
Product Info
Little Black Dress Soap Favors!
"What is important in a DRESS is the woman who is wearing it."
This listing is for 60 soap Dresses!
Color: Black
Scent: Lavender or you can choose from our extensive list on the front page of our shop.
Size: 2 7/8" x 2.5" x .25"
Weight: 0.9 oz. each
Packaging: Packaged in a ultra clear cellophane bag.
Is there a particular color you're interested in? Sent a message we'll be happy to help you to choose the right color for your function or just for you!