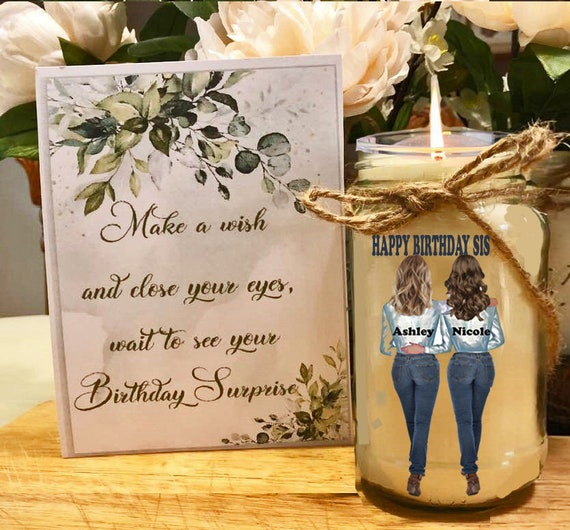 Birthday Gift, Custom Gift Ideas, Happy Birthday Gift Box, Co-worker gift, gift for grandma gift for mom gift for sister
By Naturally Gifted
Product Info
Birthdays are the one-day in the year when we are made to feel extra special. Our friends and family not only shower us with best wishes but it's a great reason to get together and celebrate. While all birthdays are really special, some are more so than others.
However, we can customize the card and candle to say whatever you prefer!!
All our candles are handmade.
Includes, 8 or 16 oz candle and beautifully decorated card.
Please send choice of hair designs and name.
Also choose card saying:
OPTION 1- Make a wish and close your eyes, wait to see your birthday surprise
OPTION 2- MAKE A WISH and blow it out, happy birthday we'll all shout!
OPTION 3- Make a wish for your special day, our special friendship is here to stay
OPTION 4- Make A Wish YOU'VE DONE SO GREAT, NOW'S A TIME TO CELBRATE
OPTION 5- Make A Wish with eyes shut tight, may all you dreams be all in sight
OPTION 6- Make A Wish my special friend, special thoughts I will send
OPTION 7- Make A Wish YOU know what to do, all your dreams will come true
Birthday Gift for friend, mom ,sister, best friend or just thank you.
Happy Birthday Gift Box
Gift Ideas, Happy Birthday Gift Box, Happy Birthday Gift Basket, Birthday Gifts Ideas, Birthday Gifts For Her,gift