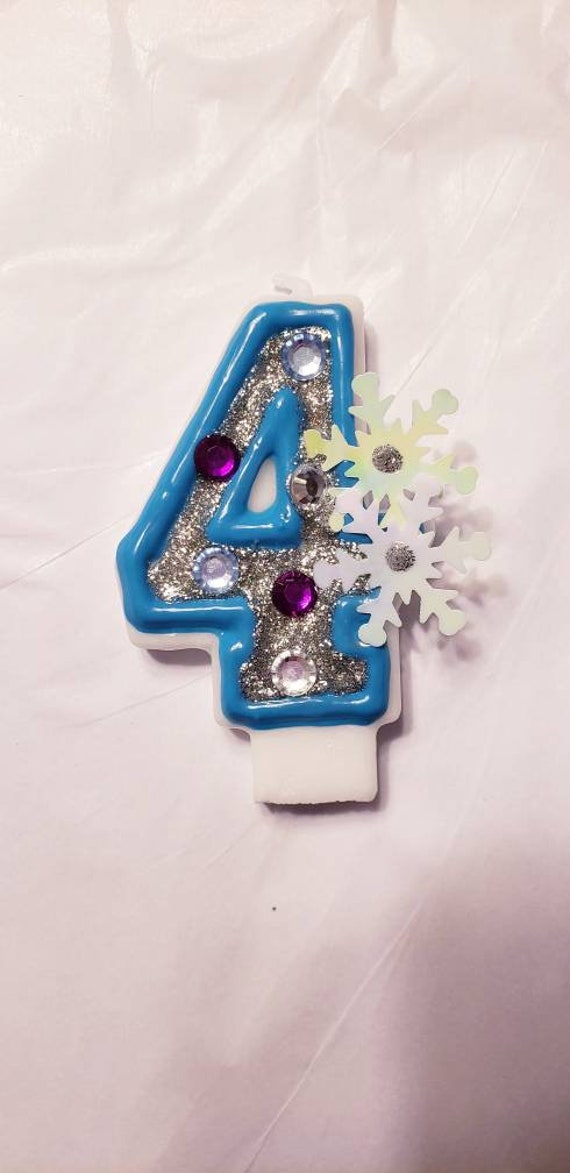 Birthday candle numbers snowflakes. white-silver-light blue snowflakes. Elsa candles decorated.Frozen.Any numbers available.
By Bellatopperandmore
Product Info
This frozen inspiration candles for a beautiful cake...
This only made to order.( i need 2 (two days) for making!! Please ask first before purchase! !!
Any number available..(0 -9)

Measures :3 inches from the wick to the bottom
5 inches from the wick to bottom
Please let me know as a note seller if you want the candle will be decorate with snowflakes or without snowflakes.( the size for the snowflakes will be according with the size of candle)
Thanks.