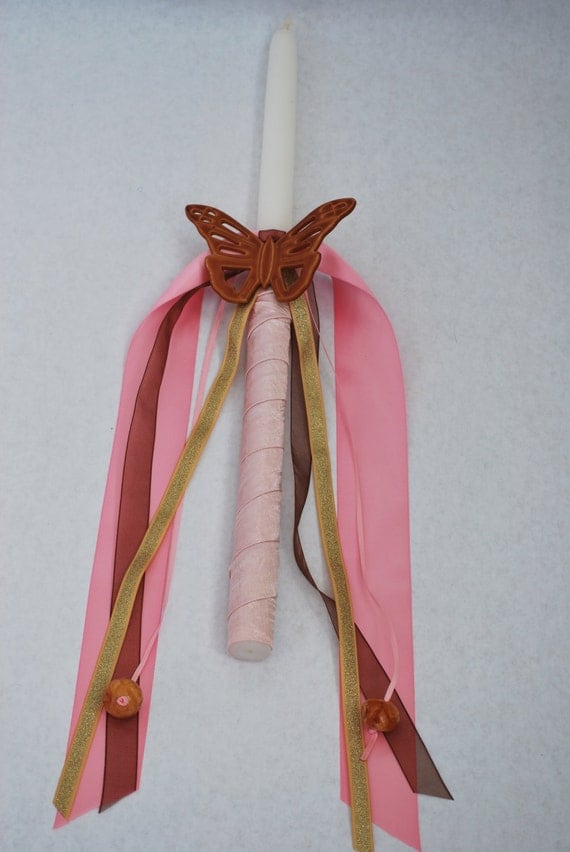 Product Info
Beautiful butterflies adorn these Easter Candles with coordinating ribbons and beads.
The 2017 Limani Designs' Easter Candle Collection includes a small Cross on every candle and a small metal paper boat charm, just like our logo. We want to make sure you are purchasing an original and authentic Limani Designs candle, which is always made with love and care with innovative designs and details.
This is our 6th year selling on Etsy. We have been so fortunate all these years successfully selling our Easter Candles across the US and the world that we are happy to report that we will be donating 10% of our total Easter Candle sales this year to UNICEF, United States Fund. Thank you for your continued support.
Thank you for visiting our shop and wishing you a very Happy Easter!
Team Limani