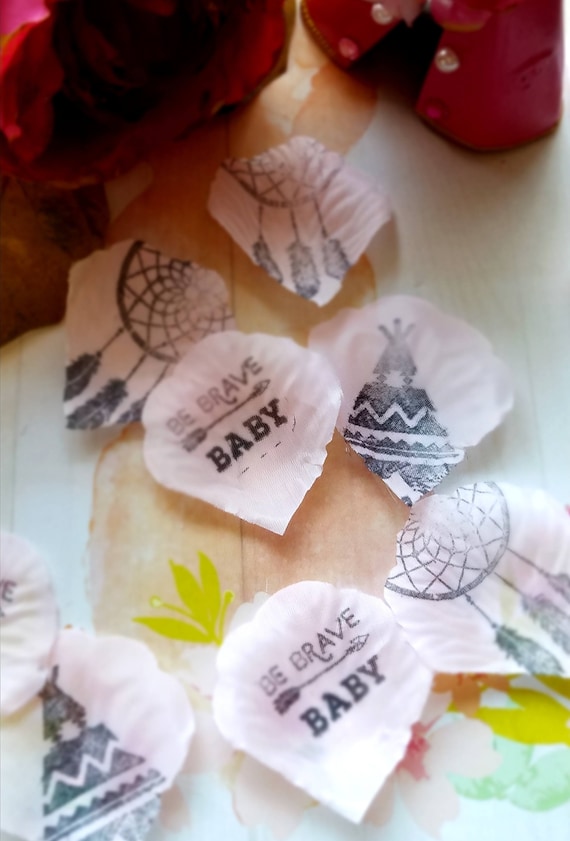 Product Info
Tiny pink flowers and petals combine in this gorgeous collection confetti to offer you a truly delightful decoration. As you prepare for the arrival of your pink bundle of joy, you'll be faced with many decisions for your baby shower décor. Our floral and petal confetti allow you to pick a custom decoration which can tie an entire table, room, or theme together without worrying about difficult clean up. Designed for boho baby showers, perfect pink baby shower includes 100 confetti pieces. Each silk rose petal is hand stamped with a tribal tee-pee silhouette, dream catchers, or the quote, "Be brave baby".
This pack includes
. 100 confetti pieces
. Each petal measures approximately 1.75 inches.