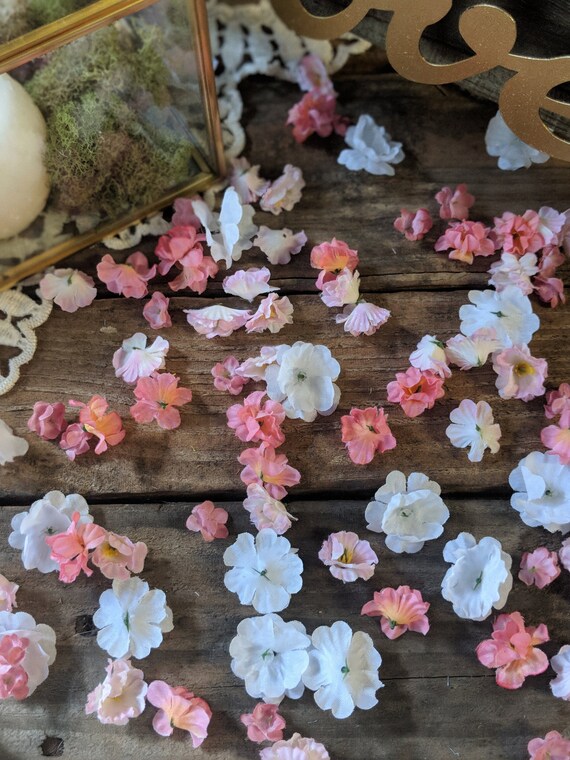 Product Info
Make your party tables come alive with our adorable party flower confetti decorations. Sprinkle these little flowers on your tables for that extra added pop of color. It's fabulous for baby shower decorations for baby girl, birthday parties, bridal showers, sweet 16 parties . No matter what you are celebrating our flower table scatter will liven up the occasion!
Designed to enhance a variety of party themes, our table flower confetti is quite popular.
LOTS TO SCATTER & TOSS! You'll receive 2 cups of very small pink and dusty pink flowers
SMALL ENOUGH FOR EASY CLEANUP. Each flower measures just 1/2" to 3/4 ", so cleaning up is as easy as can be!
Use these flower packs to sprinkle on gift tables, cake table, candy stations, dessert tables or carts, dessert buffets, sprinkle them around your centerpieces on guest tables or use them with your photo props.