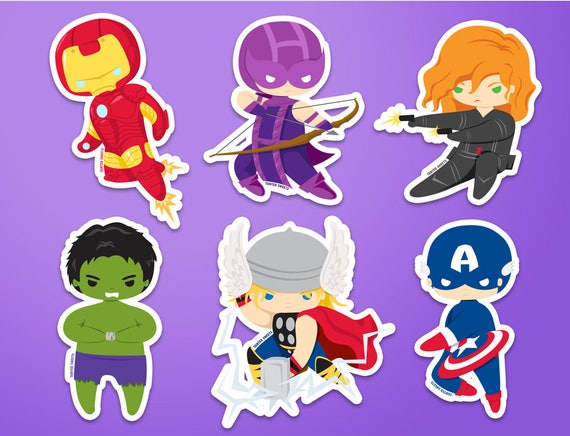 Product Info
Chibi Avengers Stickers. Choose your favorite hero or get the complete set!
Printed on high quality vinyl with permanent adhesive, glossy laminate and UV-resistant ink that can withstand outdoor use without fading for many years!
Sizes: (Approximate)
Iron Man - 2.5"x5.25"
Hawk Eye - 3.75"x4.25"
Black Widow - 4"x4.25"
Hulk - 2.5"x4.75"
Thor - 4.25"x5"
Captain America - 2.5"x4.75"
Illustration by Tainted Sweets LTD. Characters owned by Marvel.