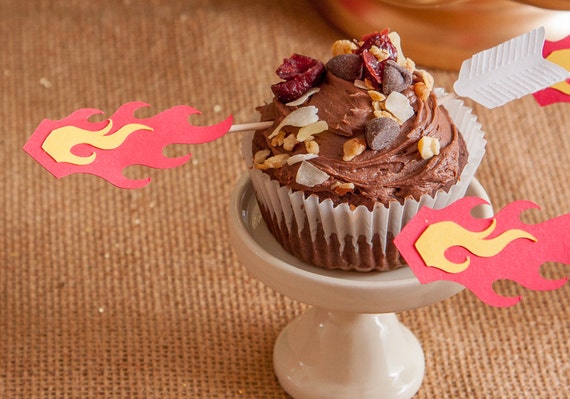 Product Info
Big fan of the Hunger Games? These cupcake toppers will fit right in! The Girl on Fire, Katniss Everdeen, would agree!
Sold in sets of 12, 24 pieces total. One pick has the flames, the other the feathered end.
Need more than 12 sets? Just ask! Other color options available too!
Like most handmade items, as these are all cut and made individually by hand, please be aware that there will be some slight inconsistencies. I always sift through before shipping to make sure they are as uniform as possible. Thanks for supporting hand made!